</p>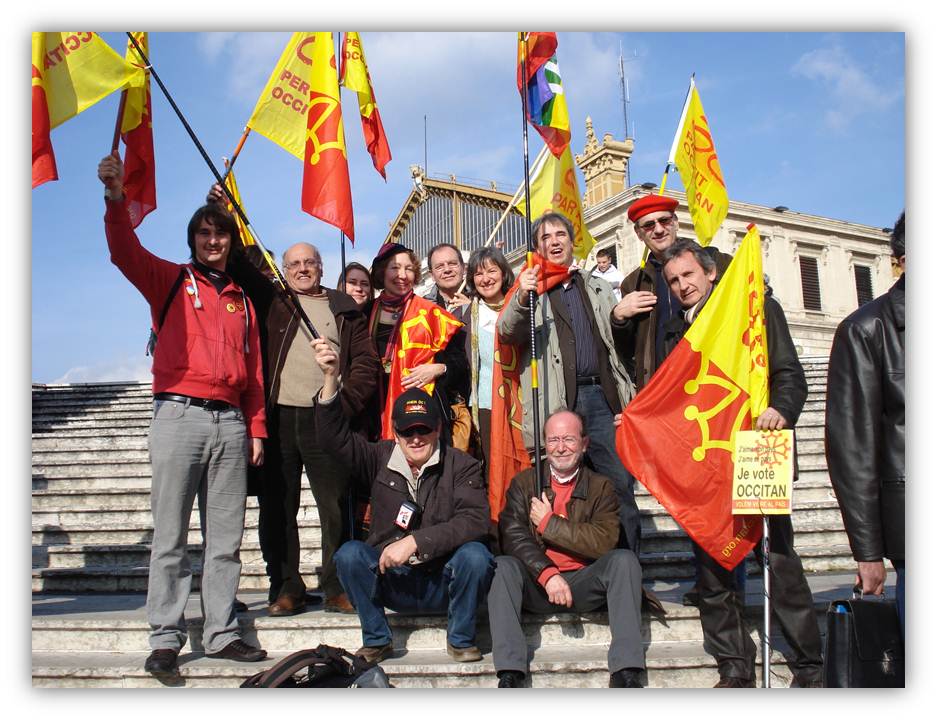 With the Partit Occitan, I make 6 choices pour today and tomorrow :
Identity : all other parties are based in Paris and their local branch is just a communication channel for central mottoes. The Partit Occitan fights for the survival of the Occitan Community .

Modernity : most european countries are regionalised and give real powers at local and regional level, that is why the Partit Occitan stands for autonomy.

Democracy : the Partit Occitan respects the democratic framework and acts within the law.

Seriousness : the Partit Occitan proposes concrete solutions to our problems through our Occitan sensibility and the realities of our regions.

Change : the Partit Occitan proposes a real change of society because France is choking under the weight of its centralizing state.

Openness : the Partit Occitan through its external connections is open to other "hexagonal", european or global cultures.
Membership is open to everyone who agrees with the
Party Charter
. You cannot be a member of another political organisation at the same time.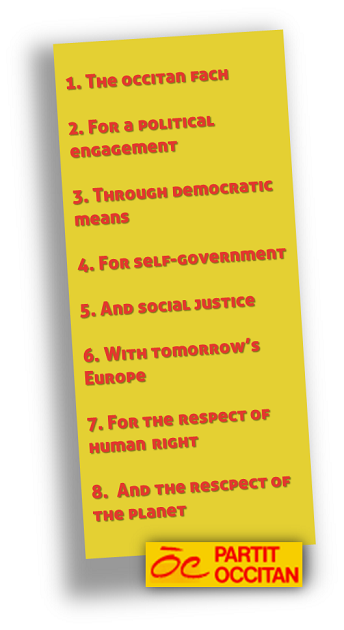 Important for people paying taxes in France : Joining the PARTIT OCCITAN and paying by cheque entitles you to a tax rebate of 66% of the cheque, in the limit of 20% of the taxable income. For 50 €, you will deduce 66% that is to say 33€. The real cost to you will be 17 €. A certificate, for joining to your income tax return, will be sent you in due time.

It's settled, I'm joining NOW !
Partit Occitan fundraiser: Guilhèm Latrubesse (declar. 17/12/14)